Detox Strategies
The Detox Fabulous Blog is a mini Journal with interesting pieces on information to help you live a wholesome life.
It is handy to subscribe and receive notification whenever this website is updated without having to give away your email address or keep coming back to check here.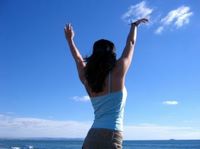 To subscribe to Detox blog (no e-mail necessary), right-click on the orange RSS button (see bottom buttons to the left) and then paste the URL into your RSS reader. Or click on the My Yahoo! button or My MSN or Add To Google button if you keep a personalized home page there. If you are not sure what RSS and blogging is all about, click here... What's an RSS Feed?
Once you start, you will be amazed at what RSS can do.
Apr 28, 2023
Herbaceous Hero Thyme Essential Oil
Thyme Essential Oil - Thyme to Unwind: Relax and Rejuvenate with Thyme Essential Oil