Apple Cider Vinegar Benefits
Natural Remedy and Health Tonic
As a natural remedy, Apple Cider Vinegar benefits (ACV) to health and well-being are amazing and they are not only internal.



Using Cider Vinegar externally as a compress or skin ointment, and as a gargle or mouthwash for oral hygiene is also beneficial. A large number of vitamins, minerals and other nutrients are available in Cider Vinegar to improve and reinforce health.
It is thought that the curative properties of apple cider vinegar are because it can balance one's pH level which is essential to a healthy functioning body.
Below is a simplified list of the reported internal and external Apple Cider Vinegar Benefits as a health tonic and general cure.

Internal Apple Cider Vinegar Benefits and Cures
Organic Apple Cider Vinegar Benefits
Many commercial ACVs have been pasteurized, filtered, refined or distilled for better looking liquid and packaging, and thereby be more appealing to the general public.
Unfortunately, this extra processing destroys much of the healthy Apple Cider Vinegar benefits. The best choice of ACV to use is an organic, naturally brewed unfiltered and unpasteurized ACV made with whole crushed apples, to which no chemicals or preservatives have been added and still contain the "mother of vinegar,". This "mother," as it is affectionately known, is a natural gelatinous substance formed during the final fermentation step.
This type of natural, wholesome ACV, found readily in most health food stores should be a rich amber color with the "mother" quite visible as sediment.


More Apple Cider Vinegar Information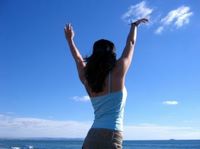 Top Of Apple Cider Vinegar Benefits

Apple Cider Vinegar Mainpage

Detox For Life Homepage